Asst. Chief (Ret.) Kipper Connell
Asst. Chief (Ret.) Kipper Connell is a 32-year law enforcement veteran. He retired as a Captain from a Tampa-area sheriff's office then served as Chief of Operations for the Seminole Tribe of Florida Police Department. For years a consultant/trainer for the Florida Department of Law Enforcement, he developed a number of their certified training programs in police leadership and human relations and has taught these topics for years in Florida and nationally.

Dr. Dennis Conroy, PhD
Dr. Dennis Conroy, PhD is a career psychologist, he also served the St. Paul (MN) Police Department as an officer, detective, supervisor, Director of Professional Development, head of the Field Training Program, Communications Center Supervisor and Director of the Employee Assistance Program. He has taught regularly in upper division collegiate settings and national seminars and has written several books on police psychology. Marine Corps combat veteran.

Dr. Fabrice Czarnecki, MD
Dr. Fabrice Czarnecki, MD is the Chief Medical Officer for the TSA. Former Medical Director of Public Safety Medicine at the Northwestern Medical Group in Chicago, and Chief Medical Officer of the U.S. Secret Service, he is the current chair of the Public Safety Section of the American College of Occupational and Environmental Medicine and the immediate past chair of the Police Physicians Section of the International Association of Chiefs of Police.

Colonel (Ret.) Pete Evans
Colonel (Ret.) Pete Evans is the former Chief of Operations and, earlier, head of Profession Standards for the highly regarded Baltimore County Police Department in Maryland where he commanded approximately 1800 of its 2,000 sworn personnel. A graduate of the University of Maryland and U.S. Army infantry veteran, he is an expert in police policy design and a nationally respected trainer in leadership, professional standards, and accountability.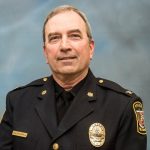 Colonel John Fitzgerald, JD
Chief John Fitzgerald, JD, Attorney at Law, was Director of Labor Relations and Chief of Staff for the large Montgomery County Police Department in the metro-DC area. Earlier he worked in street narcotics, served as a SWAT team leader, PIO and patrol district commander. Later, in-house legal instructor for a large regional police academy. Now for years Chief of Police in a suburban DC community. A graduate of the University of Maryland School of Law, he has been a licensed attorney for nearly 30 years.

Dr. Gary Lambert, PhD
Dr. Gary Lambert, PhD is an organizational psychologist who has consulted with a wide variety of organizations over the course of his career. He helps them identify and develop superior performers who are likely to rise to the challenge of future leadership roles. Over the past decade, he has worked with law enforcement, leveraging advances in behavioral science and neuroscience to sharpen the ability to make split-second decisions. Dr. Lambert is dedicated to the mission of using his +30 years of experience to help law enforcement accomplish their leadership mission.

Major Charles (Chip) Huth
Major Charles (Chip) Huth currently serves a patrol commander with the Kansas City Police Department. As a consultant & trainer, his clients include the NYPD and the Navy Seals. He is a Senior Consultant to the Arbinger Institute and the Missouri Attorney General's Office. A former SWAT Team leader and US Army veteran, he has enormous experience in high risk police operations and tactics and has worked extremely closely with Randy Means for years.

Asst. Chief (Ret.) Steve Ijames, MPA, FBINA-186
Asst. Chief (ret.) Steve Ijames, MPA, FBINA-186 has served on many high-profile police commissions, has reviewed 3,000+ use of force cases for agencies including Los Angeles, Chicago, Phoenix, and Ferguson, and provided force management training on behalf of the IACP and the U.S. Department of State across the U.S. and in 33 other countries. He is author of the IACP's model policies and position papers on a wide band of tools and tactics, including SWAT.

Chief Doreen Jokerst, MS
Chief Doreen Jokerst, MS currently serves as Chief of Police for the University of Colorado. Previously, she served in a Denver metropolitan area police department for nearly twenty years where she eventually commanded in all major functions, including professional standards. She is a graduate of the FBINA, the Northwestern University School of Staff and Command and the Senior Management Institute for Police in Boston. Her master's degree is in psychology.
Chief (Ret.) Charles Jordan, MS
Chief (Ret.) Charles Jordan, MS, FBI-NA, spent 34 years with the 300+ sworn Hampton Police Division in Virginia, including 8 years as Chief of Police. Graduate of the FBINA and The University of Richmond's Professional Executive Leadership School. An Honor's graduate of Old Dominion University, where he also earned a Master's Degree in Urban Studies and was chosen the Outstanding Graduate Student in that program. Led SWAT teams, narcotics investigation and Professional Standards

Commander (Ret.) Rod Kusch
Commander (Ret.) Rod Kusch, BA eventually specialized at the Los Angeles Sheriff's Department in both criminal and administrative investigations and served as division commander in both functions. Earlier, he also worked as an investigator and supervisor in both functions. A California POST certified instructor, he has taught leadership, professional standards and accountability in California and nationally for years, with Randy Means and many others.

Attorney Mildred "Missy" O'Linn, JD
Mildred "Missy" O'Linn, JD is one of the most successful police defense litigators in the State of California. Also an expert in police training, she is a certified instructor in a variety of use of force tools and tactics. She served as a police officer for eight years, then as a Legal and Technical Advisor for the Law Enforcement Television Network, later a manager of a regional police academy and still an advisor on use of force to the California POST Commission.

Dr. Darrell Ross, PhD

Dr. Darrell Ross, Ph.D Michigan State University and a university department head, is an expert in use of force and other police practices, including critical incident management. He has published 85 articles, 4 books and presented at over 600 conferences nationally and internationally. He has studied management and leadership at Harvard University, remains the scientist behind several force training systems and has been an expert witness in 700+ cases.

Chief (Ret.) Curtis Spears
Chief (Ret.) Curtis Spears is a former Chief of Operations and, earlier, head of Professional Standards for the Los Angeles Sheriff's Department. He also worked in field operations and managed their biggest jail facilities. An FBINA graduate, his degree in Public Administration is from the University of Southern California. He is a U.S. Army veteran and has taught for nearly 20 years with Randy Means in national seminars on Managing Police Discipline.

Supt.
(Ret.) Paul Whitesell, PhD
Superintendent (Ret.) Paul Whitesell, PhD led the Indiana State Police where, early in his career, he served as a state trooper. A licensed psychotherapist and veteran of many years of municipal policing, he currently serves as Executive Officer of the Indiana Law Enforcement Academy. A former SWAT Team Leader, Marine Corps combat veteran and U.S. Army Officer. He is a recognized expert in tactical officer survival and leadership and presents both worldwide.